Delivering collaboration through standardisation

Keynote Speakers Include
____________________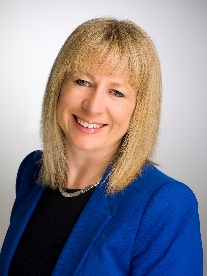 Tracy O'Rourke - CEO - Vivid Edge
Vivid Edge (VE) is making energy efficiency compelling for large organisations with a pioneering 'energy efficiency as a service' model. VE provides capital for energy efficient equipment and ongoing maintenance (heating, cooling, lighting, control systems & more).  Customers simply pay a monthly service fee that is often lower than the immediate energy savings.
With a multinational background in financial services and corporate development and high growth aircraft leasing, Tracy believed in a better model to make energy efficiency possible.  She founded Vivid Edge in 2015 and has been joined by co-founders Paul Boylan and Eimear Cahalin.
Tracy is a Fellow of the Institute of Chartered Accountants in Ireland and a fellow of the Institute of Bankers.
________________________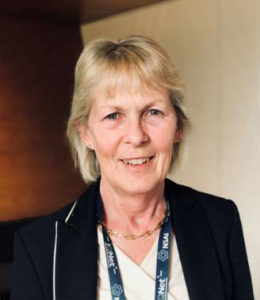 Maria McKeown – NSAI Business Excellence Lead Auditor
Maria McKeown is the lead auditor within NSAI's Business Excellence division, engaging with organisations to achieve certification to management systems.
Her role includes performing pre-assessment, registration and surveillance audits to management systems, such as ISO 9001 for Quality Management and ISO 14001 for Environmental Management. The scope of Maria's work includes auditing in Ireland, UK, Holland, USA and the UAE.
Maria was actively involved in the systematic review of OHSAS18001:2007 and OHSAS18001:2008 at an international level and participated in the development of the new ISO 45001 for Occupational Health and Safety.
Additionally she has participated on NSAI's technical mirror committees, which are responsible for developing the national position on a particular standard, such as the ISO 31000 mirror committee for Risk Management and the ISO 26000 mirror committee for Corporate Social Responsibility.
Maria holds a BSc. in Occupational Health and Safety from University College Dublin
______________________
Tara Kenny - Health and Safety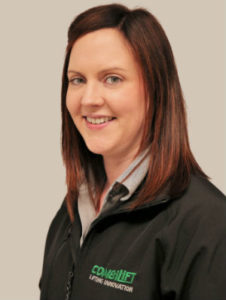 Manager, Combilift Monaghan
Tara Kenny is the Health and Safety Manager with Combilift, the forklift manufacturer and material handling solutions provider.
Tara joined Combilift in advance of the completion of its new 46,500 sq m Global Headquarters. She is responsible for the implementation of a health and safety framework throughout the company and works with staff at all levels to support and embed a positive culture towards excellence on all H&S matters
Tara led the process to achieve and maintain the OHSAS 18001 and ISO 14001 Environmental Management certification for the new Combilift Global Headquarters.
Certified to international quality and safety management standards, the new €50 million Combilift Global Headquarters and manufacturing facility has also been awarded ISO 9001 international quality management system.
Tara has previously held health and safety positions in the food manufacturing, transport and training sectors. She holds a Masters in Environmental Health and Safety Management from Dublin Institute of Technology and a Postgraduate Higher Diploma in Applied Science - Occupational Health and Safety and Hygiene from NUI Galway.
______________________
Elaine Sheridan - Waterford IT
______________________
Ian Boylan - Target Energy
______________________
Peter Moran - Abbvie
______________________
Paschal Walsh - Boliden
______________________
Michael Dodd - Garda
______________________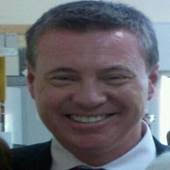 Clive Derham - Garda
Clive Derham is Multi Discipline, Professional, Facilities Manager and a serving Police Officer with An Garda Síochána, based at national Headquarters, Phoenix Park, Dublin. Originally, a military garrison, Garda Headquarters is a Victorian Heritage stone Complex, dating from 1850, The Complex is operational, 24×7 hrs with 365 operations, housing Architecture, that supports national Security and Information Systems, The Complex is challenging, in housing many key components of National State Security in one physical strategic location. Clive fulfils a multi discipline role with which demands fastracking solutions in a challenging environment.
With a national reach, AGS Energy commitments and potential environmental impacts are as diverse as they are challenging, ranging from operational policing to fleet transport, aircraft to water transport services. These Drivers has provided a platform for the selection of Garda HQ for successful phased Implementation of international best practice Energy Management system (ISO 500001).The implementation of ISO 50001 will assist Garda HQ initially, and secondly, in other significant Police energy use, high spend, centres to achieving best practice energy management and internationally recognized excellence. An Garda Síochána is one the first Police Forces in the world to achieve the ISO 500001 standard.
Clive was educated at University College Dublin, holds other third level & fourth level qualifications and is a certified member of BIFM.
______________________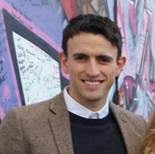 Jason Doherty - SEAI
Jason is a Programme Executive with Sustainable Energy Authority of Ireland (SEAI). Since joining SEAI in 2014, Jason has worked with the Energy Demand Management team helping to deliver a range of supports to the public and private sector.
He is now working with the Development team and focusing primarily on the EXEED Certified Programme and grant scheme delivery along with the development of the Support Scheme for Renewable Heat (SSRH).
He is also responsible for the implementation of SEAI's ISO 50001 Energy management system standard. Jason graduated from National University of Ireland, Galway and Dublin Institute of Technology with a bachelor's degree in Civil Engineering and a master's degree in Energy Management respectively.
______________________
Leonard Keane - Roche Ireland
______________________
Declan White - Enterprise Ireland
______________________
Kevin Donovan - Roadstone
______________________
Brendan Bergin - Irish Aviation Authority
______________________
John Murphy - Heineken
______________________

Míde Ni Shuilleabhain - Croke Park
Míde Ní Shúilleabháin is Croke Park Sustainability and Safety Officer and is coordinator of the stadium's Integrated Management System, which encompasses Croke Park's ISO 20121:2012, ISO 14001:2015 and BS 18001:2007 certifications.
Prior to joining the Croke Park team, Míde was a lecturer with the School of Law & Government in Dublin City University and previously served as a policy adviser in the European Parliament in Brussels.
Míde is part of a close and committed team that works to maintain and advance Croke Park's standards of excellence in environmental, safety and sustainable event management.
______________________
Bogdan Vranes - Mainstream Energy
______________________
Aine Healy - Glan Agua
______________________
Laura Davis - Neopost
______________________