Delivering collaboration through standardisation

Keynote Speakers Include
Aine Healy – Health, Safety, Quality and Environmental Manager – Glan Agua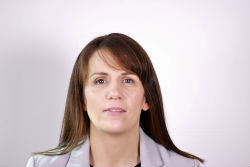 Aine leads the Health, Safety, Quality and Environmental Department for Glan Agua Ltd and MEIC Ltd in Ireland and the UK.  Aine has over 15 years' experience in HSQE on major civil, water and wastewater infrastructure projects ranging in value up to €92 million.
Glan Agua Ltd are are industry leaders in providing project solutions for the water and wastewater industry including design, construction, commissioning, operation and maintenance. MEIC are a progressive and established firm that provide a higher standard of service in Civil Engineering, Building Construction and Environmental Services. Both companies form part of the Mota Engil Group, Portugal's leading construction and engineering service providers with a turnover of €2.3 billion and a workforce of over 28,000.
Her role also involves the overall management of the ISO 9001, ISO 14001, OHSAS 18001 and ISO 50001 Integrated Management System across the UK and Ireland.
_________________________________________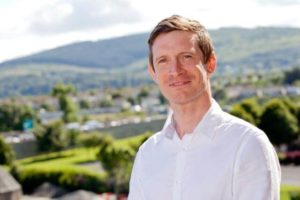 Barry Nelson – Health, Safety and Risk Manager – Mainstream Renewable Power
Barry has been working in the Renewable Energy sector since 2011, with 10 years previous experience in the Construction industry.
In Renewables Barry has held roles in Project Development, Asset Operations and most recently Health & Safety Management.
Barry holds a BSc in Occupational Safety & Health, in addition to qualifications in Architectural Technology, Sustainable Design and Geographic Information Systems.
_________________________________________
Caroline Ashe – Commercial Director – KORE Insulation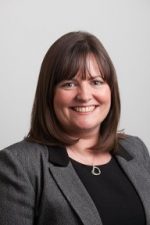 Caroline Ashe has been the Commercial Director for KORE Insulation for the past 14 years. As Commercial Director, Caroline is responsible for ensuring the company supplies customers with the products and services they need to meet their insulation requirements. Caroline is passionate about quality, a key aspect of the business, and continues to be motivated and excited by the opportunities that exist to construct super energy efficient buildings in Ireland.
A graduate of DCU, Caroline has obtained a MSc in Strategic Procurement, a Post Graduate Diploma in Public Relations from Fitzwilliam Institute and a Degree in Marketing and Management from DIT, Aungier Street. She is also a Certified Passive House Consultant with the Passive House Institute.
Led by Caroline, KORE was the first company in Ireland to transition to ISO 9001:2015 and ISO 14001:2015. The same year, KORE also added OHSAS 18001, demonstrating their continued commitment to occupational health and safety. In addition to being an excellent management tool, ISO ensures that KORE are always focused on meeting customer requirements, that they follow best practice and that quality is at the heart of what KORE do.
_________________________________________
Caroline Geoghegan – ISO Consultant – CG Business Consulting
CG Business Consulting was founded in 2009 by Caroline Geoghegan. Caroline is a Chartered Quality Professional with over 16 years of experience in advisory and management roles within the construction, banking, finance, insurance and consultancy sectors.
Caroline holds a B.A. in Business Studies, a Safety, Health and Environmental Diploma, is a Certified Lead Auditor and holds a Master Trainer Certificate from the Irish Management Institute (IMI).
Caroline has significant experience in developing and delivering ISO Management Systems, she has worked with hundreds of businesses in Ireland, UK and America where she assisted them in the development and implementation of their management systems across a variety of industry sectors including Professional Services, Finance, Local Authority, Government, Training & Education, Transport & Logistics, Waste Management, Utilities, Banking, Manufacturing, Motorway Maintenance, Engineering and Construction sectors.
Caroline is regarded as a leader in her field and has developed a strong reputation for being passionate, professional, dedicated, results driven, knowledgeable, enthusiastic and very much client-focused.
In 2015 she was also recognised by Business and Finance as one of the top movers and shakers in Ireland. Caroline has consistently been highly recommended by many other organisations and is described by her clients as an "outstanding professional with relentless energy". Caroline has recently been appointed to the board of Quality Ireland.
Since 2009 Caroline and her team have assisted over four hundred businesses in Ireland, UK and America to achieve certification to international standards such as:
ISO 9001 Quality Management System
ISO 14001 Environmental Management System
ISO 45001 Health and Safety Management System
ISO 20121 Event Sustainability Management System
ISO 27001 Information Security Management System
ISO 50001 Energy Management System
ISO 22000 Food Safety Management System
Caroline has a strong reputation for her ability to work effectively with personnel from CEOs to front line operational staff. As an expert in her field, she provides high quality solutions that are simple to understand, delivered on time and within budget. Caroline keenly promotes knowledge transfer to those she works with thus empowering people and making them self-sufficient within their own organisations.
Caroline is described by clients as:
Absolutely superb. She is very thorough. Her technical knowledge and attention to detail are second to none.
_________________________________________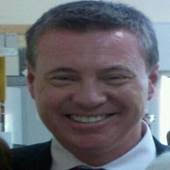 Clive Derham – Garda
Clive Derham is Multi Discipline, Professional, Facilities Manager and a serving Police Officer with An Garda Síochána, based at national Headquarters, Phoenix Park, Dublin. Originally, a military garrison, Garda Headquarters is a Victorian Heritage stone Complex, dating from 1850, The Complex is operational, 24×7 hrs with 365 operations, housing Architecture, that supports national Security and Information Systems, The Complex is challenging, in housing many key components of National State Security in one physical strategic location. Clive fulfils a multi discipline role with which demands fastracking solutions in a challenging environment.
With a national reach, AGS Energy commitments and potential environmental impacts are as diverse as they are challenging, ranging from operational policing to fleet transport, aircraft to water transport services. These Drivers has provided a platform for the selection of Garda HQ for successful phased Implementation of international best practice Energy Management system (ISO 500001).The implementation of ISO 50001 will assist Garda HQ initially, and secondly, in other significant Police energy use, high spend, centres to achieving best practice energy management and internationally recognized excellence. An Garda Síochána is one the first Police Forces in the world to achieve the ISO 500001 standard.
Clive was educated at University College Dublin, holds other third level & fourth level qualifications and is a certified member of BIFM.
_________________________________________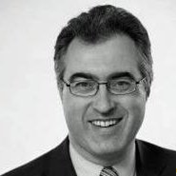 Conor Molloy – Event Chairman – AEMS
Conor Molloy is an independent energy advisor, accepted as a member of the Association of Energy Engineers, CILT, FTAI, IMCA and EVO
With an MSc in Energy Management and Renewable energy from University of Ulster, he is a Certified Energy Manager (CEM), Measurement & Verification professional (CMVP) and trainer for ISO50001.
In recent times, he has trained ESOS Lead Assessors in Transport Energy Auditing at the request of the UK Government's Environment Agency, led the publication of EN 16247-4 Europe's transport energy audit standard and contributed to ISO50004.
Since 2005, Conor's day job has been helping business' save fuel and manage their energy usage for profit and reduced emissions.
_________________________________________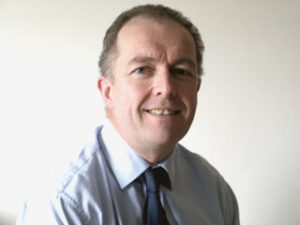 Declan White – Competitiveness Executive – Enterprise Ireland
Declan has worked in the Environment section in Enterprise Ireland since 1994. His background is in Air Pollution from Industrial sources and he was involved in Enterprise Ireland's Emission Monitoring service until 2006.
Declan joined the Competitiveness Department in 2012 where he manages Enterprise Ireland's Green Offer as well as support and advice to client companies on environmental matters.
He is also involved in supporting Lean programmes with Enterprise Ireland clients. Declan has presented at various environmental events throughout the country.
_________________________________________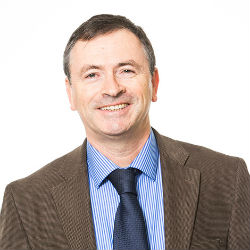 Finbarr Stapleton – Business Development – Antaris Consulting
Finbarr Stapleton, Antaris, has a B.Sc. in Industrial Chemistry and a Diploma in Occupational Health & Safety and is a member of IOSH. He has over twenty five years experience, initially as Laboratory Manager in an Analytical Laboratory, a number of years experience as an EHS Manager in the Food Industry and subsequently in technical consultancy.
He has successfully implemented OHSAS 18001/ISO 45001, ISO 9001, ISO 14001 and ISO 50001 in a large number of industries. He has extensive experience of quality management and environmental and health and safety management systems, energy management, waste management as well as environmental and health and safety legislation. He is a qualified Auditor of ISO 9001, OHSAS 18001/ISO45001, ISO 14001 and ISO 50001 management systems. Finbarr has also extensive experience of energy management systems such as ISO 50001.
Finbarr also holds an NUI Certificate in Training and Continuing Education. He is the lead tutor for the Nebosh International Certificate and Diploma courses Antaris offer in partnership with SQT.
_________________________________________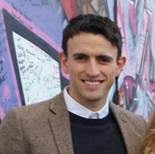 Jason Doherty – SEAI
Jason is a Programme Executive with Sustainable Energy Authority of Ireland (SEAI). Since joining SEAI in 2014, Jason has worked with the Energy Demand Management team helping to deliver a range of supports to the public and private sector.
He is now working with the Development team and focusing primarily on the EXEED Certified Programme and grant scheme delivery along with the development of the Support Scheme for Renewable Heat (SSRH).
He is also responsible for the implementation of SEAI's ISO 50001 Energy management system standard. Jason graduated from National University of Ireland, Galway and Dublin Institute of Technology with a bachelor's degree in Civil Engineering and a master's degree in Energy Management respectively.
_________________________________________

Jim Leahy – Abbvie (Ballytivnan)– EHS Champion
Early Career

Jim launched his career with Sisk as a Site Engineer, later moving to Telectron Telecom, a fully integrated design and manufacturing company as a Production Engineer. He was then recruited by Storage Technology Computers, a Tape and Disc drive computer manufacturer as a manufacturing Engineer. He subsequently worked for AT&T as a Senior Engineer specialising in product transfer, new product introduction and process automation before being quickly promoted to Engineering Manager.
Abbott, 1992-2001

Recruited by Abbott as Engineering Manager in 1992, he was an integral part of the senior management team that transitioned the medical device company from manual assembly to full automation. This activity coincided with a major investment in the facility and its utilities.+
Eutec, 2001-2012

Jim was appointed Managing Director in 2001, and over a period of 5 years transformed the company culture into dynamic force through training and mentoring, becoming a key supplier to tier 1 contractors working on successful projects in Abbott Pharmaceuticals, Boston Scientific, Seagate, Hollister amongst others. In addition he developed the company's Research and Development capability particularly in the area of composting equipment.
AbbVie, 2012-Present

Jim was recruited as a Project Manager during the start-up phase of the company, soon afterwards transitioning into the role of Site Engineering Services Manager which included responsibility for Environment, Health, Safety and Energy. In 2015 he completed a major two year site capital investment program. He is particularly proud of achieving ISO 14001, OSHAS 18001 and ISO 50001 Certification during the year. His aim is to add ISO 55001 by June.
He obtained a Mechanical Engineering Degree from College of Technology, Bolton Street, a Bachelor of Science in Engineering from Trinity College, a Degree of Master of Engineering Design from UCD, and is a member of Engineers Ireland.
A very recent convert to cycling, he organised and completed the inaugural "ALL for One" AbbVie Cycle Challenge from Sligo to Dublin in 2015.
With the 2nd Annual Cycle Challenge organised for June from Sligo to Cork, not only is he adamant that he will complete the journey but successfully cross the Slieve Bloom and Knockmealdown Mountains on the way to Garryvoe.
_________________________________________
Katie Vellner – Antaris Consulting
_________________________________________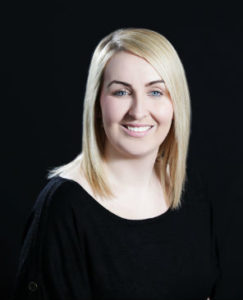 Laura Davis MBA – Customer Service Manager and QEHS Representative – Neopost Ireland Ltd
Career
Starting in Neopost Ireland Ltd in 2008 Laura has over 10 years of Customer Service Experience within the franking and document management solutions to Irish businesses.  Starting out as a customer service administrator, within her career she has expanded to other areas of the business such as the Quality Environmental Health and Safety Representative in 2009 taking control of the existing ISO 14001 & OHSAS 18001 systems and introducing the ISO 9001 into the organisation in 2009. After her many years of experience Laura became the Customer Service Manager in 2012 for Neopost Ireland Ltd to support the local team in Ireland but her role has expanded to help other countries within Europe for various different projects.
Her most recent venture within the organisation was to take part in the GDPR Team to implement the changes which fall under the General Data Protection Regulations and she is now the Information Access Manager for Neopost Ireland Ltd consisting of managing all GDPR related queries.
Education
In 2008, Laura completer her Honours Business Management Degree (BBS) from the Institute of Technology Tallaght (ITT) and in 2016 she completed a Master of Business Administration (MBA) with elective study in Human Recourses from Dublin Business School (DBS). Final thesis submission title "The difficulties in achieving a successful integration in Mergers and Acquisitions". In 2011, she wanted to expand her health and safety knowledge by completing a FETAC Level 5 Safety and Health at Work Certificate (2011).
Health Safety
During her role of the QEHS Representative, Laura has been actively involved in many areas of the system including Health & Safety for Safety Representative Course (2010), Risk Assessment Course (2010), CPR and AED Training (2016) and Manual Handling Training (2018).
In 2009, she was responsible for introducing the ISO 9001: 2008 into the already existing environmental, health and safety systems in place within the organisation which she has managed to successfully keep over the last 9 years.
Before the implementation of the new ISO 9001:2015 standard, Laura was part of a training programme developed by her sister company in the UK – BSI Training Academy for Transition Training Course (U.K) – Identifying & Implementing the changes for ISO 9001: 2015 & ISO 14001: 2015 (2015)
Personal
Laura has taken part in many charity events including the Great Pink Run in Aid of Our Ladies Hospice in 2017 raising over €1,000 in sponsorship.
Along with her corporate social responsibility team, she has planned to complete the following events in 2018 to help raise money for their charities, raise awareness and also to donate the employees time to help organisations in much need of the support.
ALONE – Corporate Volunteer Day to help with DIY work in the ALONE housing units
Breast Cancer Ireland – The Great Pink Run 5k
The Mark Pollock Trust – Run in the dark
_________________________________________
_________________________________________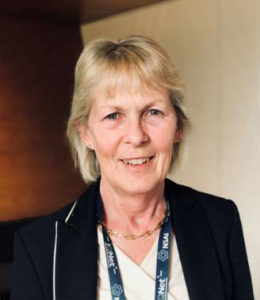 Maria McKeown – NSAI Business Excellence Lead Auditor
Maria McKeown is the lead auditor within NSAI's Business Excellence division, engaging with organisations to achieve certification to management systems.
Her role includes performing pre-assessment, registration and surveillance audits to management systems, such as ISO 9001 for Quality Management and ISO 14001 for Environmental Management. The scope of Maria's work includes auditing in Ireland, UK, Holland, USA and the UAE.
Maria was actively involved in the systematic review of OHSAS18001:2007 and OHSAS18001:2008 at an international level and participated in the development of the new ISO 45001 for Occupational Health and Safety.
Additionally she has participated on NSAI's technical mirror committees, which are responsible for developing the national position on a particular standard, such as the ISO 31000 mirror committee for Risk Management and the ISO 26000 mirror committee for Corporate Social Responsibility.
Maria holds a BSc. in Occupational Health and Safety from University College Dublin
_________________________________________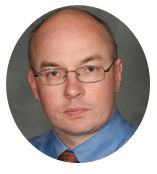 Michael Dodd – Garda
Michael is the Financial Accountant and energy manager for An Garda Síochána.
Michael holds a Bachelor of Science (Hons) degree from Stirling University and is a Chartered Member of the Institute of management Accountants
Prior to joining An Garda Síochána in 2000, Michael spent 17 years in the private sector manufacturing, retail and warehousing in Scotland and England where he held a number of                                               financial positions.
An Garda Síochána became the first police force in the world to achieve ISO50001 for Garda Headquarters and its fleet in April 2016 and subsequently Garda College in December 2016.
_________________________________________

Míde Ni Shuilleabhain – Croke Park
Míde Ní Shúilleabháin is Croke Park Sustainability and Safety Officer and is coordinator of the stadium's Integrated Management System, which encompasses Croke Park's ISO 20121:2012, ISO 14001:2015 and BS 18001:2007 certifications.
Prior to joining the Croke Park team, Míde was a lecturer with the School of Law & Government in Dublin City University and previously served as a policy adviser in the European Parliament in Brussels.
Míde is part of a close and committed team that works to maintain and advance Croke Park's standards of excellence in environmental, safety and sustainable event management.
_________________________________________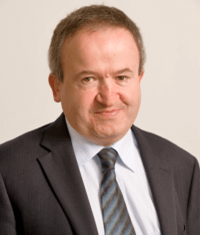 Dr Mike Brogan – Co-Founder – Enerit
Mike Brogan is co-founder of Enerit and has been responsible for energy and environmental management software projects for public sector organizations and multinational corporations throughout the world. Mike has a PhD in Mechanical Engineering from the National University of Ireland and is a member of the ISO/TC 242 Energy Management committee for Ireland.
His experience includes:
Energy management in industry and buildings
Management systems (ISO 50001, ISO 14001, ISO 9001 and OHSAS 18001)
Design of software solutions for these sectors and systems
Delivery of software to organizations globally for almost 20 years.
Founded in 2004, Enerit is the second software company that Mike and the management team at Enerit have founded.
_________________________________________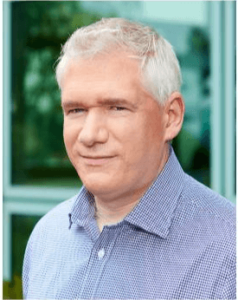 Oliver O'Kelly – Managing Director – AcclivityCRM
Oliver is the Managing Director of AcclivityCRM. AcclivityCRM delivers Customer Relationship Management and Process Management Software solutions. Oliver is an experienced, successful and resilient manager with a proved track record of delivering IT solutions and a strong interest in the latest technology trends.
With Oliver's Project Management background, he emphasises a structured, goal oriented approach to delivery, but understands the importance of Customer relationships and works hard to keep Customer Service at the heart of everything AcclivityCRM does. Oliver has 20+ years' experience working in professional bodies, financial services, telecommunications, education, gaming, manufacturing, distribution, retail, property and software development/consultancy, delivering solutions in-house, to partners and for customers.
"Our goal is to build long term customer relationships based on maintaining flexibility and consistently exceeding business expectations."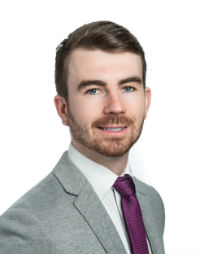 Paul Moloney – Energy Manager – Lidl Ireland GmbH / Lidl Northern Ireland GmbH
Paul leads the development and implementation of Lidl Ireland & Northern Ireland's energy strategy, where he is responsible for optimising the energy performance of approximately 200 properties.This includes a growing portfolio of 192 stores, 4 warehouses and 1 head office. In 2017 Lidl became one of the first major retailer in Ireland to achieve ISO 50001 certification across its entire network of properties, marking a significant milestone on their energy journey.
Paul has held a variety of technical and non-technical positions in Germany and the UK, spanning sectors such as energy utilities, wind farm development, datacentres and eco buildings. During his time in the UK he volunteered with the EU Fuel Poverty Network, conducting research on behalf of Islington Council's SHINE Scheme. This scheme aims to combat seasonal health issues experienced by the most vulnerable of society and has delivered over 20,000 energy interventions to date.
In 2013 Paul Moloney was awarded the School of Engineering Excellence Award and in 2014 he received a Masters Scholarship at NUI Galway, before graduating with a Master of Engineering in Energy Systems Engineering. As part of his research he played an important role in the development of Boston Scientific's Global Energy Management System (GEMS), with a research emphasis on developing techniques for diverse property portfolio energy management.
_________________________________________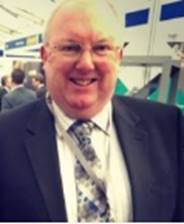 Richard Beacham – IMSM Ltd – ISO Specialist
Richard has been with IMSM since its infancy. Originally a lawyer, he has always had an interest in what makes a company tick so the opportunity to work with such a variety of businesses through ISO certification couldn't be better.
Richard started the US operations a couple of years after joining IMSM and now has a client base that extends throughout North America, Europe and Asia, ranging from small independent manufacturers to major corporations, and data security companies that contract to UK and USA Government departments.
Richard has seen IMSM grow over the years which gives him an invaluable and detailed insight into the process a company needs to go through to gain certification. He spends ten days a month in the US working with clients around Virginia, Maryland and DC and the rest his time is spent in the UK.
_________________________________________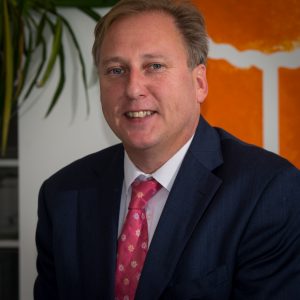 Rob Lyons – Sales Manager – Certification Europe
Ensuring clients get the best return on their investment through Certification to ISO Standards.
Rob is a highly motivated Sales Manager with excellent communication skills and a strong track record in maximising sales opportunities through effective analysis of key account performance, territory management, new product listings and development of strong customer relations. A key contributor in the development of business strategy and sales development. Customer focused results orientated, flexible and a committed team player.
_________________________________________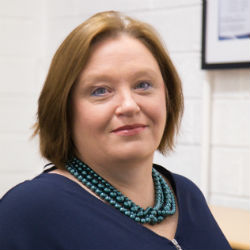 Susanne Carpenter MCQI CQP – Quality Manager – Benetel
Benetel develops leading edge hardware platform solutions for 4G/LTE eNodeB Small Cells. Offering off-the-shelf baseband and RF modules in a variety of frequency bands and output powers as well as design and test services, Benetel enables OEMs to radically increase the speed to market of the newest LTE network infrastructure.
With a highly skilled team specialised in RF Design and Design Verification Testing (DVT) and over 15 years' experience developing ultra-efficient and compact hardware powered by industry-leading chipsets, Benetel eNodeB solutions support increasingly challenging wireless applications in areas such as Public Protection and Disaster Relief and remote connectivity.
Susanne has more than 20 years' experience in Quality, working with Leading Telecommunications and Electronics companies including Motorola, Teradyne and Intel.
Susanne is also an experienced external assessor and is an EFQM Assessor and ISO Lead Auditor. Her areas of expertise include Quality Management Systems implementation, Lean, 6 Sigma and Supplier Management.
_________________________________________
Tara Kenny – Health and Safety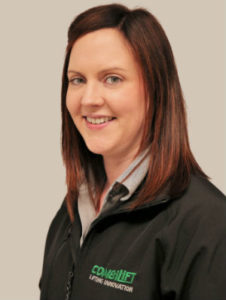 Manager, Combilift Monaghan
Tara Kenny is the Health and Safety Manager with Combilift, the forklift manufacturer and material handling solutions provider.
Tara joined Combilift in advance of the completion of its new 46,500 sq m Global Headquarters. She is responsible for the implementation of a health and safety framework throughout the company and works with staff at all levels to support and embed a positive culture towards excellence on all H&S matters
Tara led the process to achieve and maintain the OHSAS 18001 and ISO 14001 Environmental Management certification for the new Combilift Global Headquarters.
Certified to international quality and safety management standards, the new €50 million Combilift Global Headquarters and manufacturing facility has also been awarded ISO 9001 international quality management system.
Tara has previously held health and safety positions in the food manufacturing, transport and training sectors. She holds a Masters in Environmental Health and Safety Management from Dublin Institute of Technology and a Postgraduate Higher Diploma in Applied Science – Occupational Health and Safety and Hygiene from NUI Galway.
_________________________________________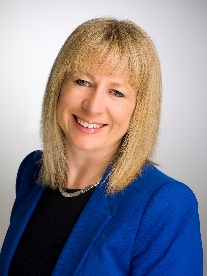 Tracy O'Rourke – CEO – Vivid Edge
Vivid Edge (VE) is making energy efficiency compelling for large organisations with a pioneering 'energy efficiency as a service' model. VE provides capital for energy efficient equipment and ongoing maintenance (heating, cooling, lighting, control systems & more). Customers simply pay a monthly service fee that is often lower than the immediate energy savings.
With a multinational background in financial services and corporate development and high growth aircraft leasing, Tracy believed in a better model to make energy efficiency possible. She founded Vivid Edge in 2015 and has been joined by co-founders Paul Boylan and Eimear Cahalin.
Tracy is a Fellow of the Institute of Chartered Accountants in Ireland and a fellow of the Institute of Bankers.
_________________________________________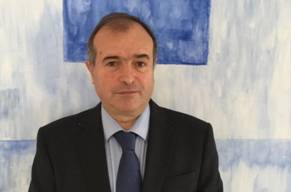 Dr Victor Hrymak – Dublin Institute of Technology
Dr Victor Hrymak is a fire &safety consultant and the principal lecturer for the MSc in Environmental Health & Safety, at the Dublin Institute of Technology.
He has over 30 years of experience with public and private sector organisations. This extensive experience includes inspection and enforcement roles in London, as well as head of Fire & Safety for Trinity College Dublin.
He is a published safety author and has presented at National and International academic and professional conferences. His expertise and research involves safety auditing, the selection and conduct of risk assessment methods and the implementation of safety management systems.
_________________________________________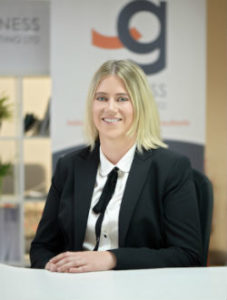 Vivienne Murtagh – QEHS Consultant – CG Business Consulting
Vivienne holds a Bachelor of Science (Honours) in Occupational Safety & Health from the Sligo Institute of Technology and is graduate member of IOSH (Institute of Occupational Safety and Health) for continuous improvement and commitment to health and safety practice and procedures.
Vivienne's prudent approach to her own professional development in the Quality, Environment, and Health & Safety industry is pertinent to the quality of work she produces when implementing ISO management systems for clients.
With considerable experience working across diverse industry sectors, Vivienne has also been involved in the implementation of ISO 9001, ISO 14001 and ISO 45001 management systems, the coordination of company training plans and manual handling training. Vivienne was also previously appointed Person/Co-ordinator for the safe use of cranes in the construction industry training programme.
Vivienne is fastidious in her approach to QEHS standards and ensures that all employees within an organisation will be meticulous in their knowledge of QEHS requirements.