____________________________________
Certification Europe

Certification Europe is an accredited ISO Certification Body serving a wide range of clients from SME's, Multinationals and Government bodies. Certification Europe awards certification against a range of ISO Standards giving you a competitive advantage as well as driving quality, innovation & cost savings. ISO standards have helped company's open up export markets and increase brand recognition and prestige.
Proud of our expertise, we are considered an authority in Energy Management (ISO 50001), Information Security (ISO 27001), Environmental (ISO 14001), providing assessments as well as public and bespoke training courses in these areas.
We partner with our clients to ensure their ISO certification becomes a valuable asset. With headquarters located in Dublin, we have local offices in the United Kingdom, Italy, Turkey and Japan.
_________________________________________________
Environment & Energy Management

Ireland's leading publication dedicated to every aspect of environmental management and energy efficiency at industrial, commercial and municipal levels.
For over 11 years Environment & Energy Management has provided it's growing readership (now 12,000) with analysis and insight into the latest technologies and services available within Ireland, while our editorial team focus heavily on investment, business profiles and the future of the energy sector in this country.
As a publication written by acknowledged experts in their fields, Environment & Energy Management is disseminated to a controlled and targeted readership of over 12,000 key decision makers in Central & Local Government, the Professional/Services Sector (including Environmental Consultants, Engineers, Laboratories, all Third Level and other training/research Organisations, the Legal Profession and Agencies specialising in environmental protection and energy efficiency) – and, with particular attention to Small & Medium Enterprises, all sectors of Irish industry as follows: Food & Beverage; Pharmaceutical; Chemical; Medical; Electronics; Plastics; Packaging; Motor & Transport; Finance & Insurance; Textiles; Agriculture and Tourism.
_________________________________________________
Enerit Limited
Enerit is the only company that provides off-the-shelf energy management software which gives complete coverage of ISO 50001. Enerit delivers world leading energy management solutions for organizations wishing to implement a best practice approach to energy management.
Although widely utilized in organizations preparing for ISO 50001certification, Enerit software is not limited to enterprises seeking certification and several clients implement the software solely with the objective of reducing energy consumption.
With its world leading cloud-based software, Enerit partners with organizations in different geographic regions that have complementary specialist skills or products. Enerit energy management software is being used in industry, banks, airports, universities, hospitals, offices and hotel chains.
____________________________________________________
IMSM Ltd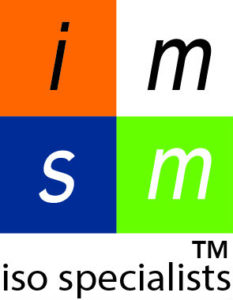 IMSM support organisations around the world in gaining ISO certification and new business opportunities. An ISO certification is a recognised mark of quality, improving your business by producing consistent standards of quality to meet customer's requirements. By streamlining internal processes and adopting a strong customer focus, it will improve competitiveness leading to a higher profit potential.
Our experienced assessors offer a flexible approach towards implementing a full support service for your business. Delivering design, documentation, and internal audit training, fitting around your requirements and schedule. IMSM ensures the steps to ISO certification are achievable and hassle-free.
The European Foundation for Quality Management (EFQM) awarded IMSM 'Recognized for Excellence 5*', as a mark of their excellence and quality. IMSM have also received recognition as a CSR world leader in honour of their appreciation and commitment to the corporate social responsibility program.
_________________________________________________
Milestone Solutions

Companies are being challenged to re-think their quality models and make strategic quality a foundation pillar on which to run their organisation. To remain competitive, companies must seek ISO 9001 certification to recognise their quality based management system.
We have experienced first hand what it takes to attain ISO 9001 certification, we have identified and suffered its many pain points, and we have also experienced the benefits of being compliant.
We have used our own personal experience to craft a ISO 9001 based Quality Management System for web and mobile. An intuitive, paperless system that makes the certification process as quick and painless as possible.
______________________________________________
VERDE LED

VERDE LED is a multinational headquartered in Ireland, is a market leader and one of the largest commercial LED Lighting manufacturers and suppliers in Europe.
VERDE LED has a global presence in the pharmaceutical, industrial, data centre, call centre, sports, food processing, retail and commercial/office sectors.
Focusing on quality design and certification, all VERDE LED product meets the most stringent specification and certification requirements globally. All VERDE product comes with industry leading warranties.
VERDE LED has a Design team who specialise in lighting design for new or existing facilities and a dedicated R&D Department optimising product development to ensure that the product supplied is of premium grade with the highest quality components, longest warranties and highest output per watt on the market.
VERDE LED work with architects, engineers, mechanical and electrical providers, government bodies and distributors. All VERDE products have lighting design software files available on the website and some larger case studies are available as a reference point for new and existing clients.
VERDE LED are now offering a full turnkey lighting solution across Ireland which includes audit, design, installation and project management. For a company audit please do not hesitate to contact info@verdeled.com
____________________________________________